Two Sisters Expand their Cottage Industry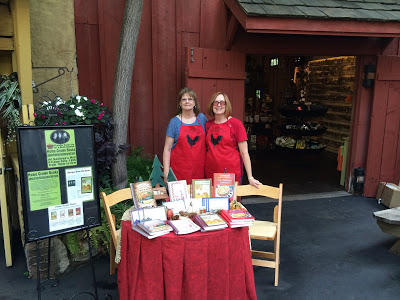 Guest authors and sisters, Kathy Brown and Schyrlet Cameron, will share their love of food and a passion for cooking at Kitchens on the Landing in Branson, Missouri Saturday, July 25. They will be displaying all six of their cookbooks including the newest publication, Sugar-Free and Simply Delicious. Stop by, say "Hi," and pick up a free
recipe card featuring one of their most asked for dishes.
Who doesn't love a home-cooked meal? Hearty, rich, and always deliciously good, you simply can't beat the comfort of food made from scratch. Kathy and I are sisters and share our love of food and a passion for cooking on our blog and in our six cookbooks. We both live in southwest Missouri and our cooking and recipes offer the best of country life and the Ozarks.
We started writing cookbooks in 2005 after years of testing dishes on our friends and family. Then we branched out into food products. We have worked hard to make our products out-of-the-ordinary. The Red Rooster Cookbooks feature our family's favorite recipes with easy to follow directions. The dry mixes offer an alternative to conventional snack mixes. The cappuccino mixes are rich and flavorful. The mix can be added to hot water, coffee, or milk.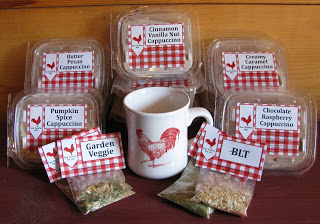 Find our product at the following locations.
·
Sullivan's Mill at Silver Dollar City in Branson, Missouri ·
Made in the USA Store on the Landing in Branson, Missouri·
Kitchens on the Landing in Branson, Missouri ·
Main Street Alley in Branson, Missouri  ·
MissMaddy's Floral and Gift Shop in Mt. Vernon, Missouri·
Ozarkland General Stores throughout Missouri ·
Five and Dime General Stores throughout the United States